Alice's Pop Culture Logs
Alice's Guestbook
Alice's Being Logs
I'm interested in 90's music and more, so here we are!




---
Music
Check out H.O.T. (Aren't they so awesome?!), a Korean boy band that I've been interested in recently! I only know two of their songs, but I think they're a really great group, so I'll be cheering for them! I may be attempting to learn the choreography of their song, CANDY! Planning on studying it when I've got down time (AKA my fifth period, where I could be catching up on work for other classes, but I'm. Busy. With learning the choreo of course!!)
And OMG!! Speaking of that song, the group NCT DREAM is covering it as a new album! I know that first gen and second gen fans on some social media sites are not really pleased with it, but I'm very ecstatic! One of my besties is an NCTzen after all!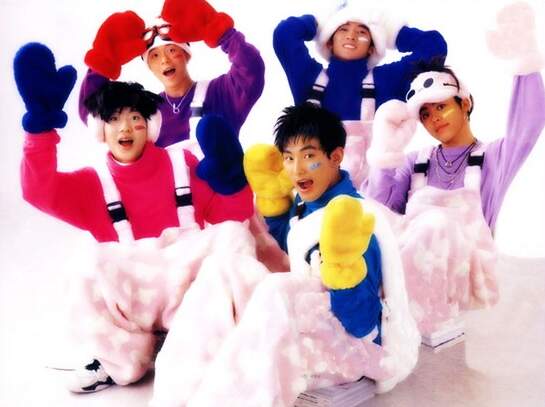 Here is a picture of one of my favorite singers in the entire world, Izumi Sakai from the... band or solo unit depending on the era... ZARD! I love her so much! :)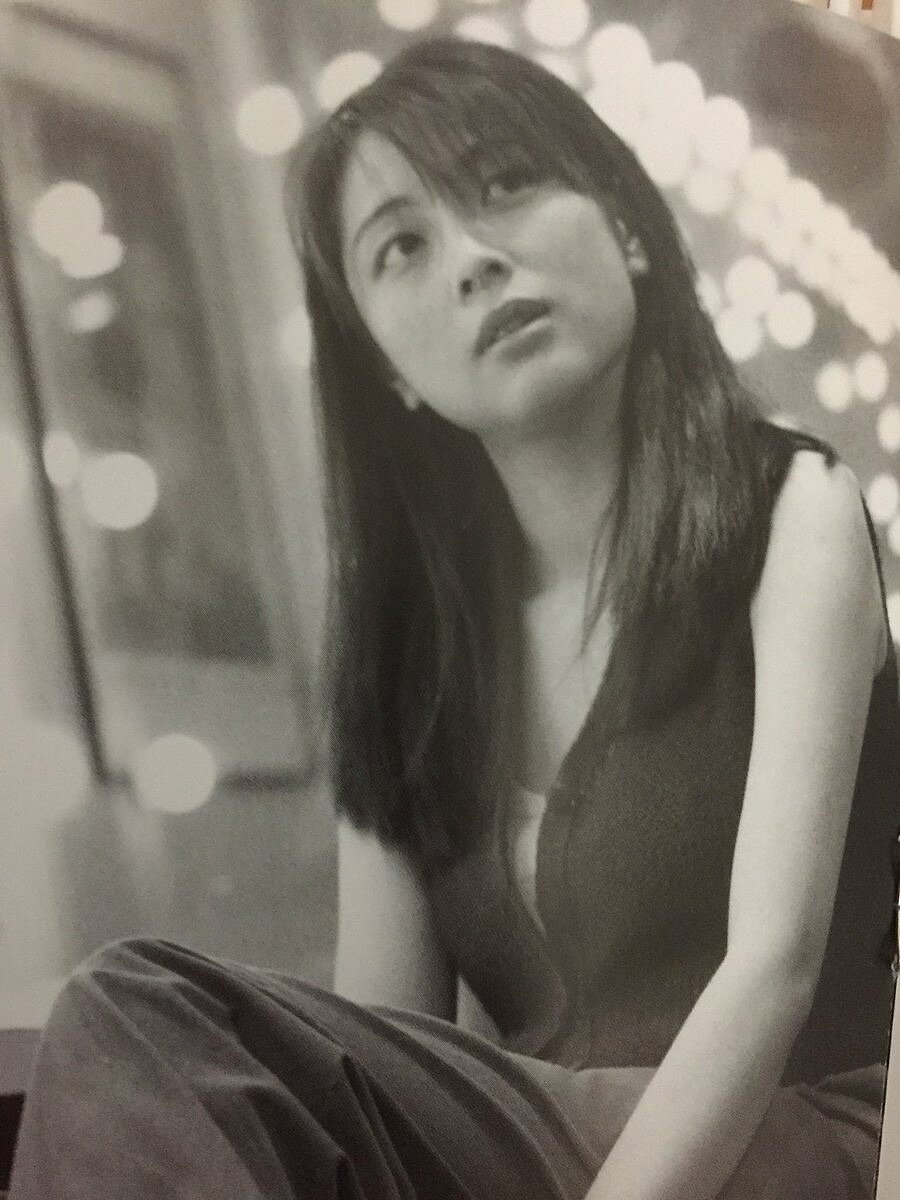 Since I'm a huge ZARD fan (I looked at my Spotify wrapped, and saw that I listened to them for over 8000 hours, which is really good considering that my playlists usually have a very wide variety of artists), I'll list my favorite songs from them!
Itai Kurai Kimi ga Afureteiru yo
Tomatteita Tokei ga Ima Ugokidashita
Kono Namida Hoshi ni Nare
I am also a WANDS fan. A fan of all 5 formations! Well, 6 now! Wesugi, Waku, and Wehara all make excellent vocalists of WANDS! I especially love their song "Brand New Love," where Izumi Sakai's voice was used in the beginning (She also wrote the lyrics of the song!), but unfortunately her voice was not used in Wehara's version. I mean, well, I was kind of hoping that SARD UNDERGROUND (ZARD's official tribute group)'s vocalist Yua Shinno would be in it, but I guess she was pretty busy with schedules and stuff!
Earlier today (2022 Dec. 2), I was listening to "Koe ni Naranai Hodo ni Itoshii"! It's a very beautiful song! I like WANDS' version because it's easier to sing... But the big thing about the song is that it really fits my love life...
Anyway! Here's a picture of the second formation of WANDS! There's Wesugi (middle), with his bandmates Shibasaki (left, who is also in another band called Abingdon Boys' School!) and KimuShin (Shinya Kimura, on the right)!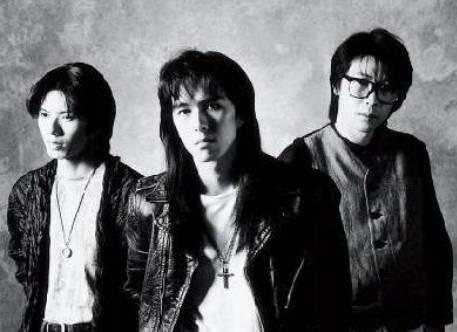 And, she's actually an icon from the 80's but, I'm also becoming a fan of the artist Debbie Gibson!
I actually only heard of her because of her relatively recent cover of "Sekaijuu no Dare Yori Kitto" (Which is originally by Miho Nakayama and WANDS!), but I found out that she was actually pretty famous back in my mom's time! So, then I took a listen to one of her hits "Lost in Your Eyes" and I decided to become a fan of hers! Not only did she write the lyrics for her album, she also composed and produced it, which I find super amazing (I am a Beingwota after all)! I mean, she was the same age as me when she produced her own debut album by herself! I'm both amazed and quite jealous...!
---
Dorama
I am currently watching the 1992 Fuji TV drama, Woman Dream.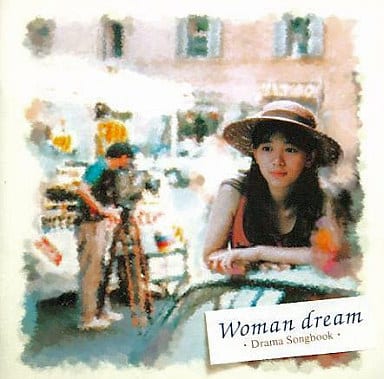 It tells the tale of a rising actress. Personally though, I watched the drama because I fell in love with the soundtrack, as it mainly features artists that I love (AKA, part of Being). I especially like the songs "Kanashiki Jiyuu no Hate ni" by Daria Kawashima and "Sayonara ni wa Todokanai" by Seiichiroh Kuribayashi. And most importantly, the theme song itself, "Bye For Now" by T-BOLAN. Fun fact, though! Before Shuichi Ikemori debuted with DEEN, he was also in the soundtrack of this drama! I also found the plot quite interesting, that she is chasing a "woman's dream" of becoming an actress! There are no subtitles on the episodes that I could find, but I will try my best to grasp a bit of the plot, because I am just LOVING the soundtrack, and Nae Yuuki is just adorable!
I am also a fan of the 1996 Fuji TV drama, Long Vacation.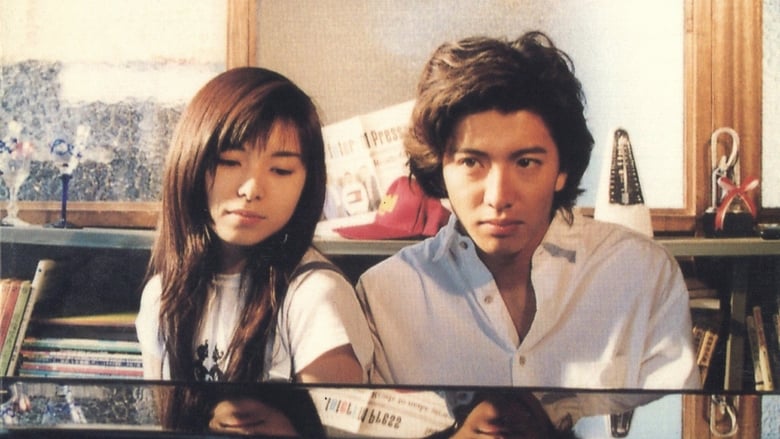 I watched it earlier this year, in my sophomore year of high school. It tells the story of a woman being left at the altar as she goes up to her fiance's home and starts living there. It is an iconic dorama that explores the way that people try to find happiness. I love this show for its plot and equally as exciting soundtrack. All the songs that are used in the soundtrack add sprinkles to the dessert of the moments they are played in. And I especially loved the way they handled the plot, as the trope of "Surprise! You're Roommates!" seems cliche in today's world, but in my opinion, the situation was perfect! The balance between dramatic moments and comedic times was very pleasing, and I enjoyed the drama a lot because of it! There is a lot of depth in the characters, which is something that I feel is missing when I watch other dramas where they make the male lead mysterious and have a deep backstory and the female lead is portrayed as nothing more than a nice girl to "complete" the guy and make him happy and all that bull!! (Sorry for the rant. I hate that theme with a passion!)